Chayaphon Moonsri, 52-0 continues to bury the Floyd TUE 50-0 Mayweather Jr perfect record as he defends his WBC minimumweight title against Japanese challenger Tatsuya Fukuhara, 21-6-6, 7 KO, Friday, March 29th in Thailand.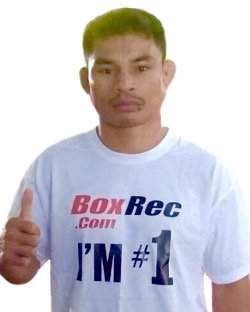 This is the tiniest division in boxing, but perhaps more notably is that Fukuhara is a southpaw and this a rematch of his decision loss two years ago. Fukuhara is boxrec ranked #10, and Moonsri is #1 or 2 depending on Boxrec's daily updates. Fukuhara is ranked #9 by Ring, and Moonsri #2 by Ring, currently near 8 consecutive years of rankings, an outstanding achievement in consistency.
Oh, and Moonsri's alias in the dizzying fashion of Thailand's multiple naming cultures is Wanheng Menayothin, making it hard for Americans to keep up with Thai boxing even if they have an interest in the tiny division.
I guess it's no secret that Moonsri is favored and likely to win, but I suppose there could be an upset. He's only 32 years of age with 210 rounds in the bank, but the incessant call of wine, women, and song can topple the best fighter when he passes that tipping point, but for now, it's Fukuhara he has to do the business on.