Saul Alvarez makes a huge leap of faith and size to challenge the new WBA supermiddleweight champ, Rocky Fielding in their mutual Madison Square Garden debuts in New York this Saturday, December 15th.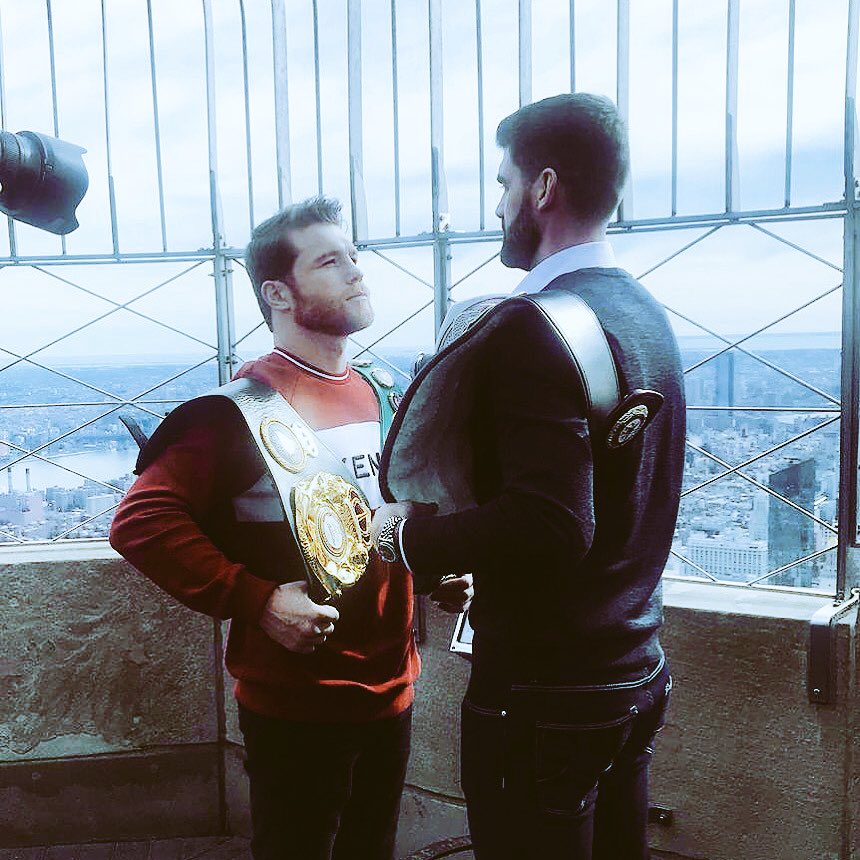 Fielding's fellow Brit, Callum Smith, is actually the super WBA supermiddle champ if we want to parse supers in this regrettable era of multiple titles even within one boxing organization. Smith's belt was well won as the victor in the highly lauded WBSS tourney, so it remains to be seen if Canelo or Rocky will ever challenge Callum. For the 28 year old Canelo, it's all about the money and pleasing DAZN bosses after his monumental $$$365 million, 5 year, 11 fight deal with that streaming platform adopted by British Promoter Eddie Hearn.
Alvarez's deal is the richest athlete contract in sports history, eclipsing the 13-year, $325 million agreement that New York Yankees slugger Giancarlo Stanton signed in 2014 when he was with the Miami Marlins. That makes him the highest earner in the history of boxing at his age, heady stuff indeed considering  earnings of the 28 year old Mike Tyson, Oscar De La Hoya, Floyd Mayweather Jr, and Manny Pacquiao. In short:
"Canelo is the highest-paid athlete in the world. He's extremely happy," Oscar De La Hoya gushed after Alvarez signed the deal.
http://www.espn.com/boxing/story/_/id/25003974/canelo-alvarez-signs-5-year-11-fight-deal-worth-365-million-dazn
Yeah, I guess so!
The staged face off pose favoring the size of Fielding is from the top of the Empire State Building upon their announcement of the fight. Canelo was fresh off his win over Gennedy Golovkin and not far removed from that fight weight of 180 lbs. The 6-4 Fielding, currently listed in boxrec as 6-1, would've been at least 2 months out of training probably at the 210-220 mark, meaning he's been cutting about 50lbs just to make the division limit, so needless to say he dwarfs any previous Canelo opponents. Whether by Canelo contract demands or WBA oversight, sad to say there is a next morning rehydration limit of 10lbs the fighters have to weigh before full rehydration can begin, a new fad in boxing. I abhor any rehydration limit on fighters, many of whom have been made deathly ill by trying to squeeze in as much as 20lbs under their fighting weights just to make a division weight limit, 168 lbs in this case, however a complete staged 36 hour slice of time is much better than the 8 or so hours fighters had in the same day eras.
To win a fight like this, Canelo needs a new low crouch bob and weave style with a quick step inside range and to sharpen up his izquierda al hígado liver shots that will be in his biggest power zone. I predict a good, well waged fight of give and take after a cautious first few rounds. I obviously favor Canelo, but Rocky represents a mighty mountain he has never been tasked to climb, so this ring journey sure ain't handed to him on a silver platter.