Folks, for better or farce, American Logan Paul to rematch his dubious civilian youtube fight against Englishman KSI(Olajide William Olatunji) from last year as they make their official pro debuts under the auspices of DAZN and Eddie Hearns.
It Happens!
They will relocate from the previously sold out O2 in merry aulde England to sunny California this November 9th, a Saturday in the Staples Center, Los Angeles with an undercard reputedly featuring new DAZN signee and WBO supermiddle weight champ, another Englishman name of Billy Joe Saunders.
Some of the previous action here.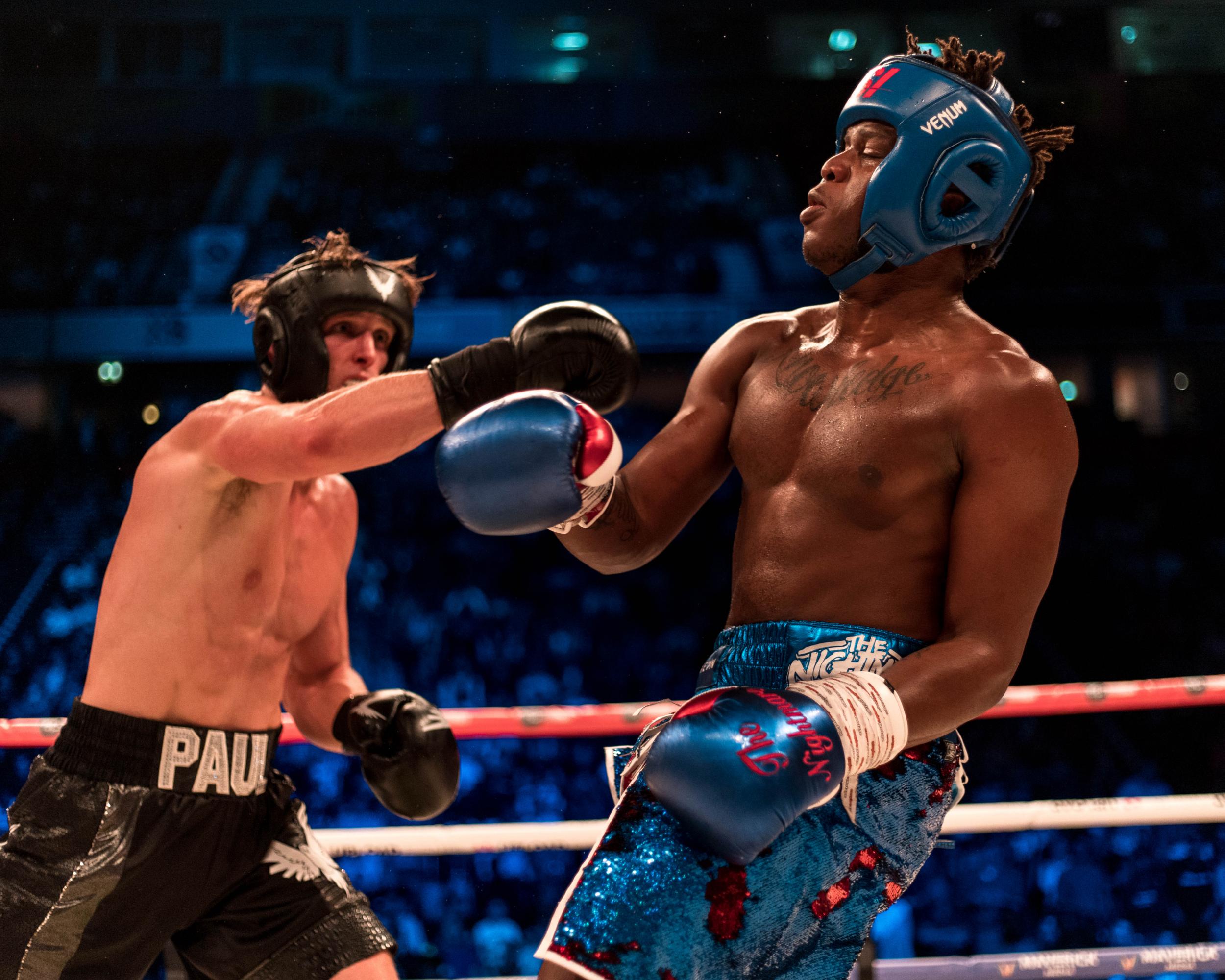 The draw result.
WTF?
with
Hype the rematch with the old match!
This example the way the bout pretty much went with Paul landing the biggest, cleanest shots while KSI stirred up the breeze, but of course this being a sorta Kiddie glitterboy boxing debut, a draw the best result to kick them down the road for their official "Pro" debut where they had to take a drug test and pass a physical.
Paul fired up the controversy in advance by threatening, "I'm going to f******murder that dude bro, actual murder bro. Deontay Wilder said this, boxing's the only sport that you can kill a man in the ring and get paid to do it."
Paul earned his previous Youtube notoriety by filming the dead body of a Japanese suicide victim to put on Youtube. Yeah, light in the loafers morbid with no respect for the dead or Japanese culture, but KSI not much better as a flash rapper wannabee, the new young generation of vacuous crotch grabbing, tongue hanging males.
Well, there it is, November 9th. Be there on DAZN or risk being the new Youtube boob on the block!