---
Former P4P rated heavyweight, Tomasz "Goral" Adamek, looks to make a title shot comeback against the new baby on the heavyweight block, Jarrell "Big Baby" Miller, and Big Baby is a big'un alright, generally around the 300 lb mark on a 6-4 heavyduty frame. They'll kick it off @Wintrust Arena, Chicago, Saturday, October 6th.
Now coming up on 42 years of age, Adamek's career record is 53-5, 31 KO, vastly more experienced at the high end of boxing and boxrec rated #16, yet undeniably near the end of his stellar career as happens to any fighter. And Big Baby, 21-0-1, 18 KO, and Ring ranked #8, is hardly a baby any more at 30 years of age, yet still short of top level experience, a modern dillemma typical of today's contenders who simply lack the overall numbers of quality fighters of the past generations to develop properly. We all know Chicago is filled with ethnic Poles, and with Adamek, being a Polish native, he will most certainly be the fan favorite, additionally boosted by the traditional underdog role fans love whenever a David vs Goliath matchup occurs.
The winner of this fight will doubtless be fighting for one of the titles next year, it's preordained.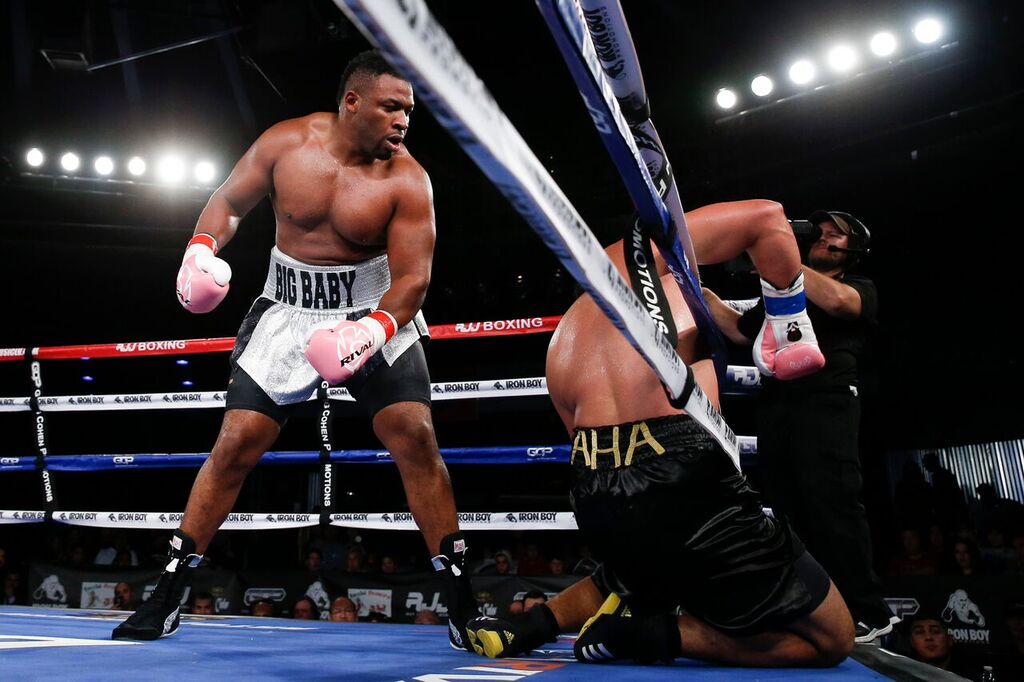 All those Polish fans won't be able to physically help Adamek in the ring though. Even absent ring craft and nuance, the one thing Big Baby has over him besides immense size and strength is an aggressive punch output, perhaps the highest in the division. Though lacking a big punch thus far, just the sheer mass of his size coupled with his unceasing onslaught is enough to overcome every opponent thus far, and the once Ironman Adamek no longer possesses his super solid punch resistance and invincibility, so boxing fans best plan their expectations accordingly.